THIS IS MY FADO | Avila Fado Session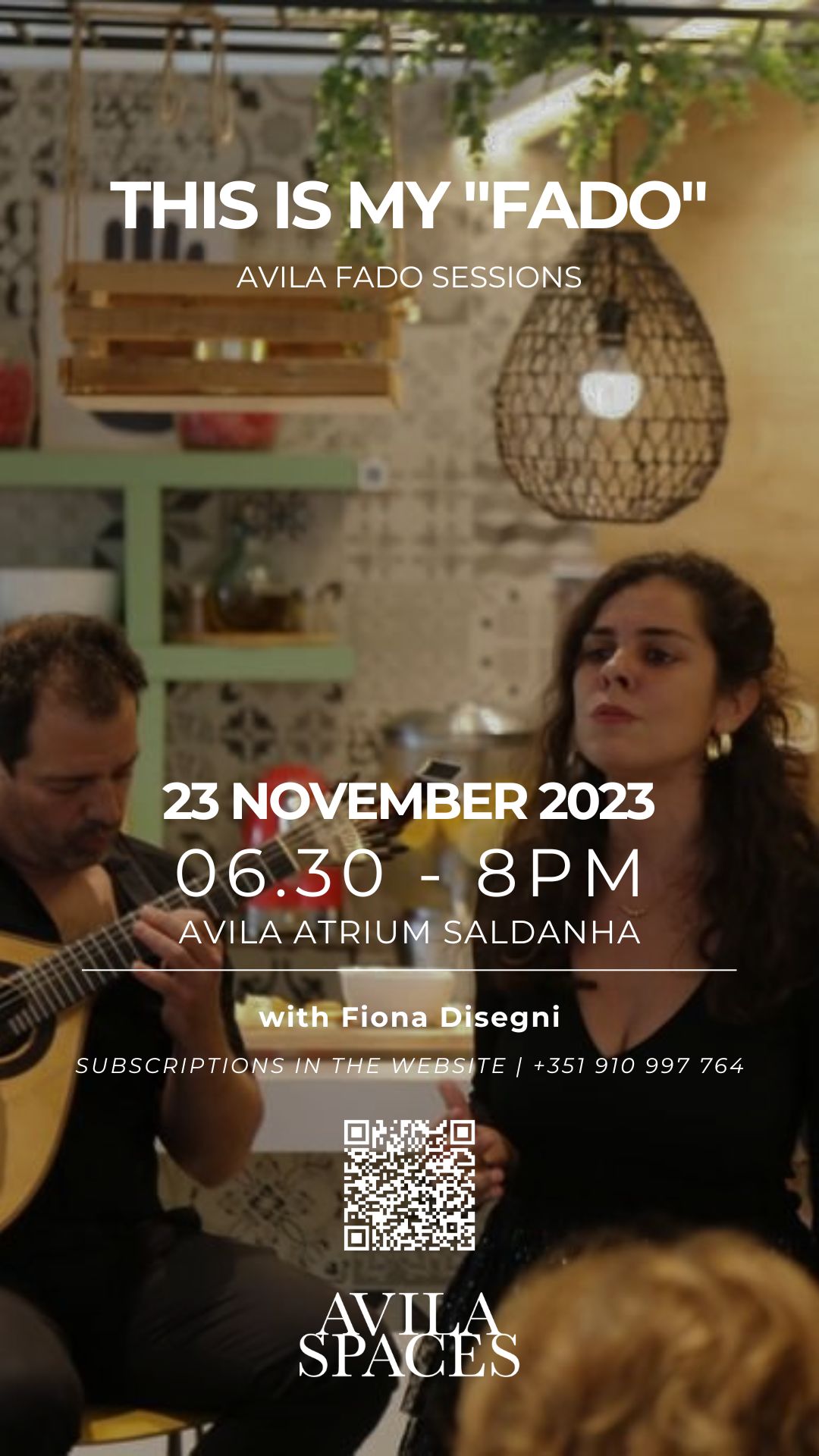 We will have another "This is my Fado" seesion by Fiona Disegni, together with two guitar players and with that unique accent we are already accustomed to. Join us at Avila Atrium Saldanha for an afternoon of music and networking, and savor our typical Portuguese snacks and good wine.

The cost per person is 7€ (VAT included), and payment can be made through bank transfer or at the Avila Atrium Saldanha reception. Registrations should be submitted by November 21st. Will you be joining us?